The duplex professional photo printer offers increased revenue potential in the growing photobook market
Invest in the growing market of photobooks, calendars and greeting cards. The DNP DS80DX is an innovative printer allowing you to print both single- and double-sided photo products onsite, in your shop or studio. A low investment and premium products make sure this will boost your revenues and profits. Being able to say "It's ready in a few minutes!" positively sets you apart from your competitors.
A vast variety of products can be produced, including photobooks in 15×20 to 20x30cm, of course also in the popular square format. Further, calendars and greeting cards can be produced both single- and double-sided, and standard portraits can be offered up to 20x30cm.
DNP offers this model as a duplex printer in addition to DNP photo systems, with the easy-to-use Photobook Plus software on USB flash featuring all added-value photo products, or with a full DNP kiosk terminal.
Benefit from offering high-value photo products produced onsite!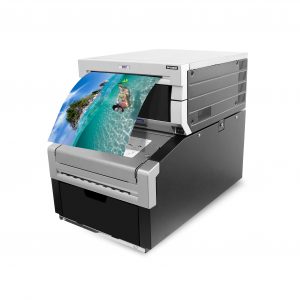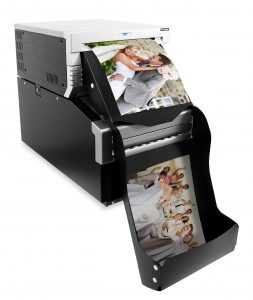 8 – INCH DUPLEX PHOTO PRINTER
Model:
DS80DX
Dimensions (WxDxH):
322 x 500 x 415.3 mm
Weight (approx.):
30 Kg excl. Media & Accessories
Print technology:
Dye sublimation
Resolution (dpi):
300 x 300 (High speed mode)
300 x 600 (High quality mode)
Finishing options:
Glossy / Matte
Ribbon finish:
YMC + overcoat
Paper feeding:
Duplex / Simplex
Media loading:
Front loading
Power consumption:
Printing 1.69A 240V
Printer drivers:
Win. 7 & Win. 8
Mac 10.6 or newer
Print sizes:
8×4 inch 203×102 mm
8×6 inch 203×152 mm
8×8 inch 203×203 mm
8×12 inch 203×305 mm
Print speed:
Glossy per page
Duplex:
8×12 inch 203×254 mm 136.5 sec.
Simplex:
8×12 inch 203×305 mm 38.5 sec.